Fourth Degree
On February 21st, 2015, I took my 4th degree black belt test in Jang Mu Won Hapkido. Luckily I had two great partners in Mr. Castle and Mr. Alva, and passed.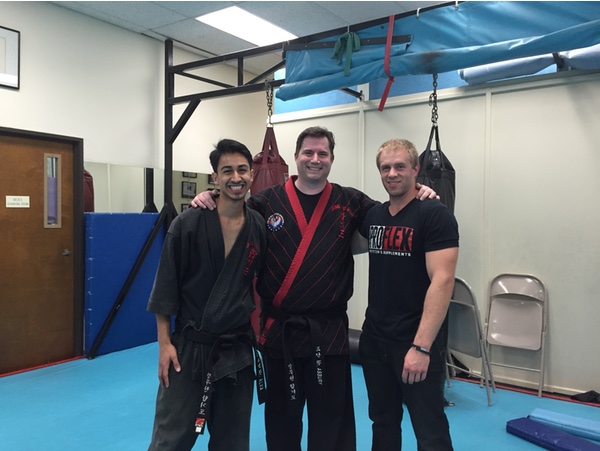 I think I made my teacher Mr Kim proud, at least he was willing to take a picture with me.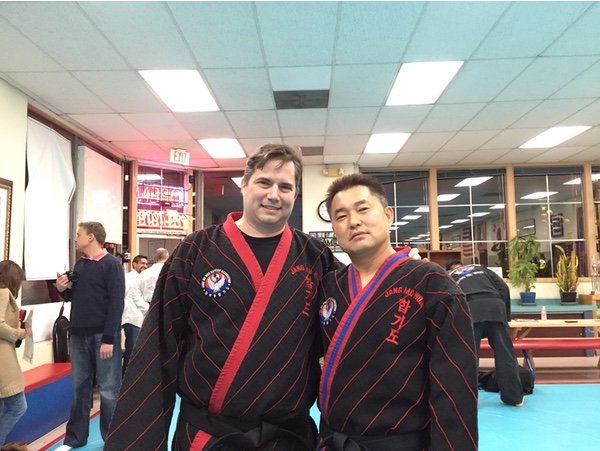 I also grabbed a picture with Mr. Peterman, the head of our association.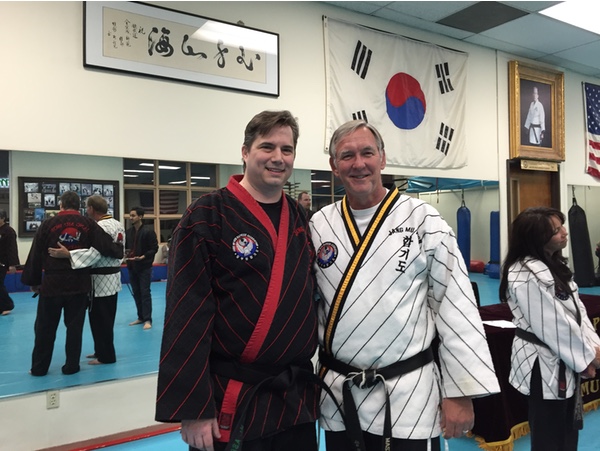 And one with Mr Ng who for some reason loves to beat me up. Maybe because I am the only person that likes to make as much noise as him when I am fighting.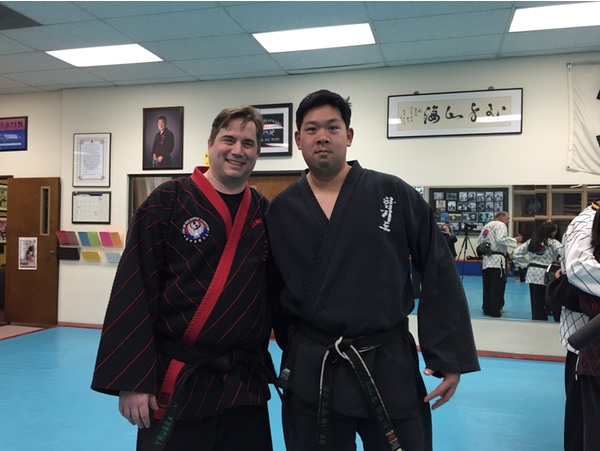 One of my students, Jace, was nice enough to clip together some highlights on his phone (even though he wasn't supposed to be filming.)